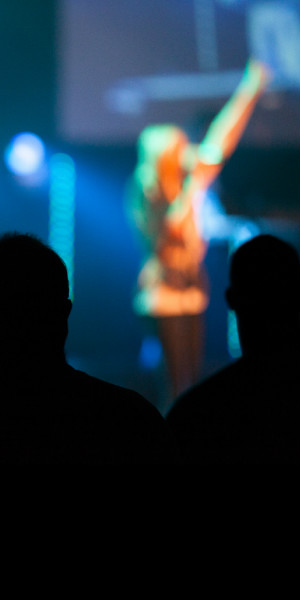 The Young Women's Christian Council is an organization of young women 18-50 years of age, married or single, whose prime purpose is to dedicate themselves in an effort to giving greater Christian service.  It is during this peak period that the arms of the church should reach out to them because they need the church and the church needs them.  This stage of life with its many passions, successes, and oft-times depressions; necessitates a firm concentration on God.  This is the training station to be auxiliary leaders, prayer warriors, good homemakers, lovers of their own husbands, minister's wives, and mighty women of Zion.
There is no limit to the contributions of the Church's mission if this group is well organized. They should be an asset to the local church, the pastor, the district, the state, and also the national work.  The YWCC is an alert group of women and close observers who are on the lookout for opportunities to minister and express themselves in constructive ways.
In addition to spiritual growth and development, there are other matters that are of vital concern to this age group.  Finding a mate, home building, decorating, meal planning, child care and development, teenage problems, marital problems, divorce, in-laws, and many others.  This group will explore the Christian approach to these life situations as well as discuss the Christian mode of conduct, which must be practiced.
This organization promotes the idea that women should be actively involved in other areas of the church.  Carrying on the work in the Young Women's Christian Council need not prevent a young woman from working in the education departments of the church such as Sunday School, YPWW, departments, or auxiliaries.
The YWCC practices fellowship, cooperation, and unity through talking, eating and socializing together.  The YWCC must be organized and prepared to minister to women in various phases of life such as; single parent families, young widows, divorced, and single women.
The YWCC also helps Holy Women understand the importance of a saintly dress code.  YWCC is designed to strengthen and promote church growth by ministering to the specific needs of young women, thus preparing them for future leadership.
Always feel free to invite the mature women such as Christian Women's Council into your meetings.  You need their counsel; do not lose companionship with them.  Ruth was never more beautiful than when she clung to the aged Naomi saying, "entreat me not to leave thee";  nor more blessed than in fulfilling her vows, "Where thou goest, I will go; thy people shall be my people and their God my God."
Women's Handbook – Revised Edition 1989