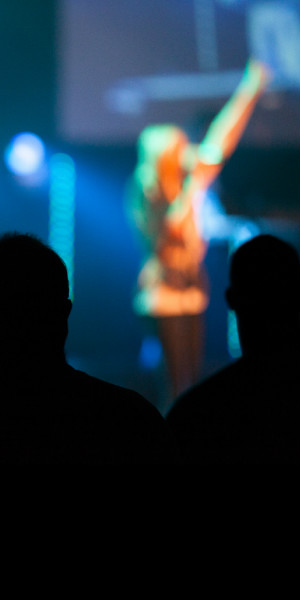 We believe the Bible to be the inspired and only infallible written Word of God.

We believe that there is only One God, eternally existent in three persons: God the Father,

God the Son and, God the Holy Spirit.

We believe in the blessed Hope, which is the rapture of the Church of God, which is in

Christ, at His return.

We believe that the only means of being cleansed from sin is through repentance and faith

in the precious Blood of Jesus Christ.

We believe that regeneration by the Holy Ghost is absolutely essential for personal

salvation.

We believe that the redemptive work of Christ on the Cross provides healing for the

human body in answer to believing prayer.

We believe that the Baptism of the Holy Spirit, according to Acts 2:4, is given to believers

who ask for it.

We believe in the sanctifying power of the Holy Spirit, by whose indwelling the Christian is

enabled to live a holy and separated life in the present world.
I
-Integrity (Psalms 25:21)
D
-Dedication(Nehemiah 12:27)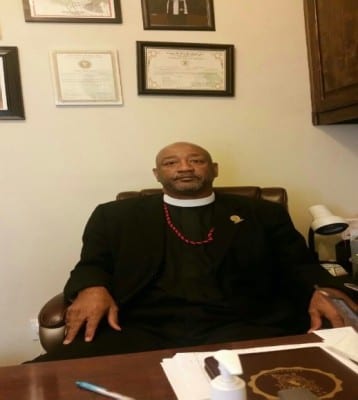 Elder Dwaine Keith Guyton
Dwaine Keith Guyton was born in Giddings, Texas on September 29, 1960. Dwaine attended the Fort Worth Independent School District where he graduated in 1978 from Oscar Dean Wyatt High School. He received a full football scholarship to Baylor University and attended Baylor for one-year. He transferred to Cisco Junior College for one year and received another full scholarship to Southwestern Oklahoma State University in Weatherford, Oklahoma where he graduated in May of 1985. He received a Bachelor of Arts Degree. Dwaine was a Second-Team All-American football Player in 1981. Dwaine Guyton married Evangelist Cynthia Guyton on June 9, 1996 and they have 8 children and 17 grandchildren. His motto is "Praise is what I do."  Dwaine was ordained Elder in the Church of God in Christ in 2004, He served at the Arising COGIC from 1996 to 2003, he was licensed as Minister there in 1997 under the leadership of the late Bishop Wallace Bailey Jr. In 2003 Elder Dwaine Guyton moved his family by the moving of the Holy Spirit to the Love Sanctuary Church of God in Christ where he served faithfully from Youth Minister to Assistant Pastor. Elder Dwaine Guyton was also the Chief Financial Officer of the church and assisted with the paying off the church under the leadership of Bishop R.L. Williams. Elder Dwaine Guyton has been a National Adjutant since 2005, and he now serves as Assistant Chief Adjutant of Texas Northeast 1st Ecclesiastical Jurisdiction under the leadership of Bishop J.E. Hornsby. Elder Dwaine Guyton was appointed the Pastor of the First Church of God in Christ on March 29, 2013 by the late Bishop J. Neaul Haynes. When Pastor Guyton took over the church it was in the Greenville North District where our Leader is Superintendent Anthony McCrary and Pastor Guyton serves as the President of the Evangelist Department. Since becoming the pastor of First Church he has made some major changes to the church by changing the name to First Church Pinnacle of Praise COGIC. Pastor Guyton had a vision to make the church larger so more people could come and fellowship in the community. He has received members from California, Illinois, and all around the McKinney area. He had a fellowship hall added in 2014 and now the sanctuary has been torn down and is being rebuilt. He takes God's work very seriously and will carry it out no matter what!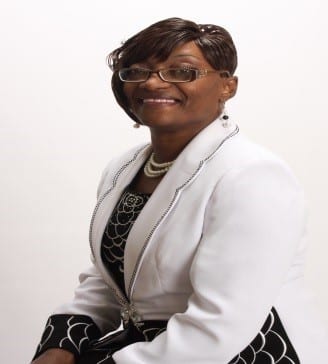 Evangelist Missionary Cynthia Guyton
Cynthia Guyton was born in Knox City Texas to Mr. and Mrs. Albert Rodes, Jr.  She matriculated through the Knox City Independent School District and graduated from the Knox City High School in 1979.  Cynthia furthered her education and successfully received her degree in nursing.  She currently is the Director of Nurses at the Westhaven Nursing Center in Fort Worth, Texas.
Cynthia is the dedicated wife of Elder Dwaine Guyton.  They were married in June, 1996, and have a blended family of 8 children, and 12 grandchildren.  The Guyton's reside in Fort Worth.  They are faithful members of the Love Sanctuary Church of God in Christ, where Elder Guyton serves as the Assistant Pastor, and Cynthia serves as the Chief Armor Bearer and Traveling Companion to the First Lady.  Cynthia is an invaluable asset to that ministry.  She serves as the President of the Shepherd's Staff and a member of the Missionary's Guild.  Missionary Guyton is a licensed Evangelist Missionary as well as a certified Adjutant Sister in the Church of God in Christ, Inc.  She has recently been appointed as the Sunday School Field Representative; she is also a Lead Adjutant Sister for the Texas Northeast First Ecclesiastical Jurisdiction to Bishop J.E. Hornsby.
Cynthia Guyton is a praying woman and loves the Lord above all.  She initially accepted Christ at the age of 11.  After many years and varied experiences, Missionary Guyton rededicated her life to Christ on January 3, 1996.  She has been running for her life every since that day.  It is her sincere desire to please God in all that she does.
Missionary Guyton's diverse ministry allows her to help everyone she comes in contact with.  Her desire above all is to be used by God to encourage the people of God through her words and deeds.  Cynthia Guyton is a dynamic speaker and exhorter.  She is God's woman of faith and power.